Main Monitors
69 Products
Digital Mastering Processor

Headphone/Distribution Amps

Remote Control Mic Preamp
Chord Electronics Limited

Mercury Recording Company

Ruppert Musical Instruments

Sound Construction & Supply

Studio Network Solutions (SNS)

Unique Recording Software
Client Gallery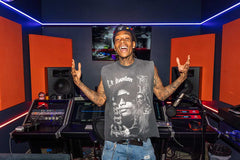 Home Studio - Wiz Khalifa
Check out the Vibe Media article about Wiz Khalifa's home studio equipped with Augspurger monitors >>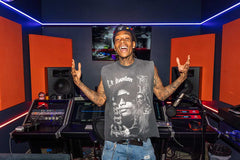 Call
or
email for pricing
Check out the Vibe Media article about Wiz Khalifa's home studio equipped with Augspurger monitors >>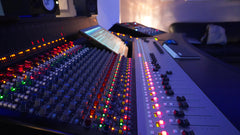 Call
or
email for pricing
Neve Genesys Black and Studio Float IsoRafts installed at Arch Audio by Pro Audio Design, Inc. Read the article–Arch Audio Records: The Premier Recording Studio & Production House in the Southeast" Arch Audio Dramatically Increases Bookings After Installing A Neve® The Neve Genesys Black console has proved a hit with...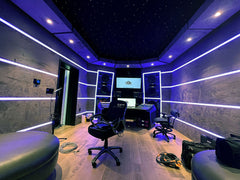 Call
or
email for pricing
Top Dawg Entertainment builds new studio complex with the help of Pro Audio Design Inc & You're Safe Here designer, Summer Walker.Read the full article >>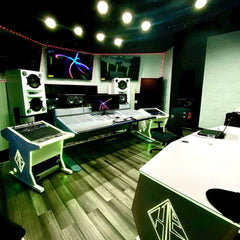 Call
or
email for pricing
Malekpour Design Partners has quickly established itself as a force to be reckoned with in the annals of studio design. We're both honored and proud to announce that our design for High Level Entertainment's music production facility received a TEC-award nomination in the category of Outstanding Creative Achievement/ Studio Design...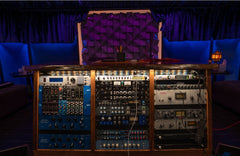 Call
or
email for pricing
A top-to-bottom renovation of an old mid-'80s studio located on the second floor above Garrison Music in Fort Smith's historic downtown. The goal was a modern studio offering musicians the ability to track the way a live band would perform, as well as having a comprehensive control room for production...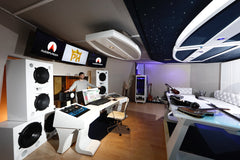 Call
or
email for pricing
Located in New York City's Times Square, the appropriately named Penthouse Studio is located in the penthouse of 723 7th Ave, the former home of the Quad Studios complex. Old-world elegance reimagined for the future Between the shimmering silver fabric, Starlight Ceiling, and user-programmable color-changing lights, the studio projects the...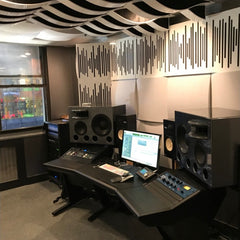 Call
or
email for pricing
Located in the historic Quad building in Times Square, NYC, Grey Noise wanted to build a small B room with a big sound and lively interior to complement their larger Augspurger-equipped Studio A. Intended primarily as a writing and production room, the control room is adjoined with a 50sq. ft....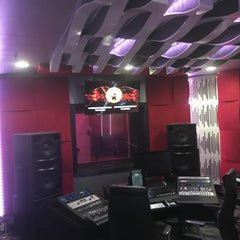 Call
or
email for pricing
Polo Grounds Studios is located at the base of the 3rd Avenue bridge in the burgeoning South Bronx. It's the eponymous in-house studio of the record label founded by hip-hop mogul Bryan Leach, whose label is home to Pitbull, A$AP Rocky, A$AP Ferg, and other chart-topping urban artists. According to...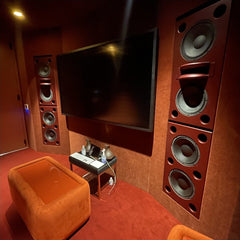 Call
or
email for pricing
Boasting a client roster featuring some of the world's most recognizable artists, such as Rihanna, Shakira, Alicia Keys, J. Cole, and Big Sean, Roc Nation wanted a listening room for their A&R department with studio-quality sound as heard in the control rooms where the artist's records were recorded and mixed....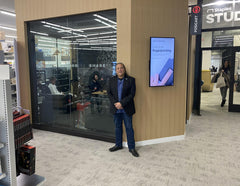 Call
or
email for pricing
As Podcasts and online audio continue to grow in listenership, rather than simply sell equipment for this burgeoning media format, Massachusetts-based Staples retail superstore in partnership with iHeartRadio, teamed up with Malekpour Design Partners to build fully-equipped, sound-isolated Podcasting studios in seven store locations.  Unique Challenges Among several hurdles to...